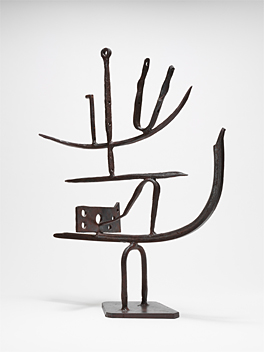 | | |
| --- | --- |
| | |





TOURS


Tours are free with museum admission. All tour times are subject to change. For daily schedules, consult the electronic signboard located near the Admission Desk.

A Curatorial Eye
Join Guggenheim Museum curators for tours of current exhibitions. Tours held on the following Fridays @ 2 PM.
FEB 24, MAR 24, and APR 28
Nat Trotman, Curatorial Assistant

An Educator's Eye
Join members of the Guggenheim's education staff for tours and interactive discussions of the current exhibition. Tours held Fridays @ 2 PM.
FEB 17—Sharon Vatsky, Senior Manager, School Programs

MAR 3—Kimberley Kanatani, Gail Engelberg Director of Education

MAR 10—Ryan Hill, Manager, Adult Interpretive Programs

MAR 31, APR 14—Rebecca Shulman Herz, Manager, Learning Through Art

APR 21—Rosanna Flouty, Manager, New Media

Highlights
Daily @ 11 AM
This docent-led tour introduces Frank Lloyd Wright's architecture, the history of the Solomon R. Guggenheim Museum, highlights from the permanent collection, and David Smith: A Centennial.

David Smith and Personage
Daily @ Noon and 2 PM
Docents introduce some of the artist's seminal sculptures along with biographical notes, quotes, and anecdotes, giving the visitor a fuller appreciation of his milieu within the New York avant-garde and his contributions to 20th-century sculpture.

David Smith and Process
Daily @ 1 PM and 3 PM
Docents introduce some of the artist's seminal sculptures along with information about his materials, his process, and the sources of his inspiration, giving the visitor a fuller appreciation of Smith's aesthetic concerns and his contributions to 20th-century sculpture.




MEMBER EVENTS


Members' Party and Private Viewing
FRI FEB 3, 9PM–MIDNIGHT
Join us on the evening of the exhibition opening for a members-only viewing of David Smith: A Centennial. Take advantage of free, guided tours and wind down for the weekend with cocktails and music. Members at the Individual Level and above are welcome to attend.

First Fridays
MAR 3, APR 7, and MAY 5, 9PM–1AM
The Guggenheim is proud to continue this monthly social event. Check out our current exhibition and enjoy a night of music by world-class DJs, dancing, cocktails, and art.
Admission $15 (cash only at the door), FREE for Guggenheim members. Sponsored by Village Voice. Music curated by Flavorpill.



Patrons Circle


Exclusive events for members of the Patrons Circle. For more information, call (212) 423-3624 or e-mail patronscircle@guggenheim.org.

Private Exhibition Tour: David Smith: A Centennial
THUR FEB 16 @ 10 AM
Join Guggenheim Curator Nat Trotman for an inside look at the new exhibition David Smith: A Centennial. A light breakfast is provided.

Day Trip: Storm King
APR date and time TBD
In conjunction with David Smith: A Centennial, journey upstate to Storm King, a collection of outdoor sculpture built around 13 seminal Smith pieces. A Guggenheim curator accompanies the trip, which includes a stop for lunch along the way.



Corporate Members


Corporate Gallery Series
WED MAR 1, 6:30–8:30 PM
Corporate Courtesy Cardholders are invited to a champagne reception and private, after-hours tour of David Smith: A Centennial. For more information please call Jessica Warner at (212) 423-3521.


DAVID SMITH: A CENTENNIAL PUBLIC PROGRAMS
Unless otherwise noted, tickets are $10 ($7 for members, students, and seniors). For more information, call the Box Office at (212) 423-3587.

Michael Brenson: David Smith: Primitivism, Magic, and Myth
TUE FEB 21 @ 6:30 PM
What is one to make of the "primitivism" of David Smith, of the references to myths, totems, birds, and rituals that permeate his work almost from the beginning? Wrestling with some of Smith's driving impulses and issues, author, independent curator, and former New York Times critic Michael Brenson takes us on an aesthetic and intellectual journey as daunting as it is essential. Michael Brenson is currently writing a biography of David Smith.

Contemporary Sculptors on David Smith
TUE FEB 28 @ 6:30 PM
An international and cross-generational group of sculptors share their personal insights into David Smith and debate his impact and his relevance to sculpture in a new century. Moderated by Michael Brenson.

Artist Participants: Richard Deacon, Rachel Harrison, Alain Kirili, Tom Sachs.

David Smith: A Centennial Symposium
Peter Stevens: Hand Eye Coordination: The Meaning of Vision in the Sculpture of David Smith
FRI MAR 10 @ 6:30 PM
This lecture traces two of David Smith's central concerns: unity and identity. By focusing on Smith's insistence on the visual nature of sculpture, its power as symbolic language, and his need to create unity from tremendously varied and fragmented sources, Mr. Stevens examines the unique protean force of David Smith's artistic achievement.

The symposium schedule on March 11 begins with refreshments at 10 AM and an introduction by Michael Brenson at 10:30. There is a lunch break from 1–3 PM and a reception to follow the close of the symposium at 6 PM.

A Sculptor's Eye: David Smith and Photography
SAT MAR 11 @ 11 AM
From early experiments with collaged negatives and cameraless photographs to carefully "staged" portraits of his sculpture, photography played an important role throughout David Smith's career. Smith's photographs are discussed in relationship to his work in other mediums, as well as in their historical context.

Moderated by Alex Potts.
Panelists: Elizabeth Brown, Sarah Hamill, and Joan Pachner.

The Language of Surface: David Smith and Painting
SAT MAR 11 @ 3 PM
David Smith's origins as a painter and draftsman infused his sculpture with a distinctly visual presence and a unique relationship to its surrounding environment. Panelists address the context and meaning of Smith's painting with a focus on his ambitious and innovative integration of two- and three-dimensional mediums, into something that, in his words, "would beat both."

Moderated by Peter Stevens.
Panelists: David Batchelor, Harry Cooper, Ann Lauterbach, and Karen Wilkin.

"Do You See What I See?"
TUE APR 4 @ 7:30 PM
What would four different visual thinkers have to say about an abstract sculpture? Would they agree on some things and argue about others? Is it possible for multiple readings of a single object to provide deeper meaning and greater comprehension? Come if you are curious and consider saying a few words yourself.

Moderated by Ann Reynolds.
Participants include: Joel Shapiro, John Newman, Carmen Gimenéz, and Rebecca Smith.

Interior Landscapes
TUE APR 25 @ 6:30 PM
This exploration of the roots of David Smith's work and the influence of Martha Graham's dance features drawings, photographs, sculpture, and a live performance. A discussion follows, focusing on the intellectual brew of New York's intimate art world of the late 1920s and '30s.

Introduction by Candida Smith.
Moderated by Deborah Jowitt.
Participants: David Anfam, Janet Eilber, Mark Franko, and Candida Smith.

Anne Wagner: Home and Away: David Smith's Domestic Vision
WED MAY 10 @ 6:30 PM
Noted scholar of modern sculpture Anne M. Wagner looks afresh at a few key works—among them Home of the Welder and The Letter—to consider the terms the artist found to figure domestic spaces and the emotions that haunt them. With this reading of Smith's work, Wagner opens a new perspective on David Smith for viewers today. Professor of Modern Art at the University of California at Berkeley, Wagner writes frequently about 20th-century art, and has just published Mother Stone: The Vitality of Modern British Sculpture (Yale University Press).


FILM SCREENING
Sculpting Master of Bolton Landing
SUN–WED and FRI @ 1, 1:30, 2, and 2:30 PM
An interview with David Smith and Frank O'Hara from the 1964 program Art New York is screened in the New Media Theater in the Sackler Center for Arts Education. Directed by Bruce Minnix and Ina Korek, this film offers a chance to hear the artist's voice.

Film material courtesy of the Museum of Modern Art.




PERFORMANCE


See a Masterpiece at Lunchtime
FRI APR 21 @ 12:30 PM
As part of its 80th anniversary celebration, the famed Martha Graham Dance Company performs two seminal dances by the great choreographer, Martha Graham. Included in the 30-minute program is Deep Song (1937). In the Peter B. Lewis Theater. Free with museum admission.


FOR FAMILIES
Photoshop Sculpture!
SAT APR 22, 2-4 PM
Explore how drawings and photography inspired David Smith's process to create sculpture. Children and their adult companions create sculpture using found materials, and then photograph their sculptures to import images into Adobe Photoshop.
Instructor: Rosanna Flouty, Manager for New Media. Open to children ages 7-13 with an adult companion. $20 for one child, plus one free adult ($15 for members' children); $15 per additional adult or child. To register, please call (212) 423-3587.


FOR STUDENTS AND EDUCATORS



For Students



David Smith—Drawing in Space
6-Week Digital High School After School Program in 3D Animation
MONS APR 3, 10, 17, 24, MAY 1N and 8, 3:45–6PM
Public Presentation—WED MAY 10, 5–7PM
High-school students explore the work of American artist David Smith and his interest in drawing as a process to create sculpture, and then make their own site-specific sculptures in 3D.
Open to high-school students ages 14-18. No prior multimedia experience necessary. Free of charge, but registration is required. Contact Rosanna Flouty, Education Manager for New Media, at (212) 423-3532 for an application.

Art after School at the Guggenheim
8 TUES: MAR 7, 14, 21, 28, APR 4, 11, 25, MAY 2 (no program APR 18), 4–6:15 PM
Afternoons become a learning adventure for kids as they tour the museum's spectacular Frank Lloyd Wright–designed architecture, discover masterworks by well-known artists, and explore great works of sculpture by David Smith. Children participate in interactive gallery visits and hands-on workshops experimenting with techniques from clay to digital media in individual and team projects. The program culminates with a showcase where students invite their families to view their work.

Open to children ages 8–11, $275 ($250 for members). To ensure individual attention, this program is limited to 15 participants. For information or to register, call (212) 423-3637.



For Educators



Open House for Educators
WED FEB 15, 3:30-6 PM
Join us for an afternoon of looking, learning, and mingling with colleagues. Tour David Smith: A Centennial and learn about upcoming programs. Receive curriculum materials and meet the Education Department staff.
RSVP to (212) 360-4231 or schoolprograms@guggenheim.org by February 10.

David Smith: Techniques for the Classroom
WED MAR 8, 3:30–6PM
In conjunction with the exhibition David Smith: A Centennial, this workshop offers an opportunity to explore both the exhibition and ideas for engaging students in making sculpture. Educators visit the galleries and then explore several approaches related to Smith's process in the Studio Art Lab.

Instructor: Sharon Vatsky, Senior Education Manager. $20 per educator ($15 for members). To register, call (212) 423-3637.