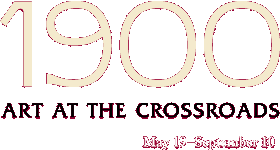 The advent of the 20th century saw the proliferation of a multitude of artistic currents. 1900: Art at the Crossroads presents a comprehensive, pluralistic view of this moment with some 250 works by more than 170 artists from 26 countries. The exhibition offers a fresh look at Impressionists and Post-Impressionists alongside those young proponents of the avant-garde who would become the avatars of Modernism—Henri Matisse, Piet Mondrian, Pablo Picasso. 1900 also extends to more conservative figures such as William-Adolphe Bouguereau, born in 1825 but still espoused by academicians at the turn of the century, as well as to the stylistically divergent production of a vast array of other individuals acclaimed in their lifetimes but little-known today. This retrospective glance at cultural production circa 1900 reveals that the ideals, developments, and problems that signaled the dawn of the 20th century had a defining impact on our culture one hundred years later.
This exhibition was organized by the Solomon R. Guggenheim Museum, New York, and the Royal Academy of Arts, London.
This exhibition is sponsored by

This exhibition is supported by an indemnity from the Federal Council on the Arts and the Humanities with additional support from the Trust for Mutual Understanding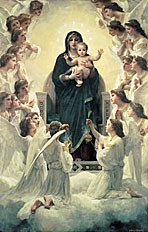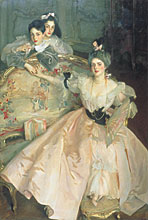 William-Adolphe Bouguereau, Regina Angelorum, 1900. Oil on canvas, 285 x 185 cm. Petit Palais—Musée des Beaux-Arts de la Ville de Paris. Photo by Pierrain. © Photothèque des Musées de la Ville de Paris.
John Singer Sargent, Mrs. Carl Meyer and Her Children, 1895. Oil on canvas, 201.9 x 135.9 cm. Private collection. Photo by John Webb.